* * *
Carl Jung
"Your visions will become clear only when you can look into your own heart. Who looks outside, dreams; who looks inside, awakes."
* * *
* * *
Abundance Guide Part I -AA METATRON – 5D THINKING – INTENTION vs. EXPECTATION – UTILIZING THE LAW OF ABUNDANCE
By annamerkaba on March 29, 2017 • ( 0 )
Greetings everyone! I hope you are all doing phenomenally well! Today I would like to share with you Part 1 of 3 of "How to tune into Abundance manifesting anything that you want into your reality".
Some of you may have seen this information before, but many of you have not as you continuously are asking me "How do I become abundant?". The answer is rather simple and today I would like to share with you PART 1 of the "How to Guide".
I would like to start with a channeling that I have received from AA Metatron a while back which is called Expectation vs. Intention.
"It is through INTENTION rather than EXPECTATION that you create the reality of your BEing. It is through the power of your mind, the power of your thinking process that you are able to fully coherently and cognitively co-create a new platform, a new reality of informational encodings. It is through YOUR endeavors that you incorporate the pure frequencies of the new world. It is through finding the BALANCE within, and it is through your patience with self, through your determination to strip naked before your very own self, getting to point ZERO that you shall be able to set yourself free. Free from restrains and outdated programming. Free from all that you believe you should be, for what you believe completely and fully forms your cognitive experience, the experience of the NOW moment in time.
And so, it is imperative that you INTEND instead of EXPECT for various outcomes to manifest. For expectation is nothing more than admittance of self-limitation. For when you EXPECT a certain outcome, you expect it from the perspective of DIFINED objectives based solely on the five senses that you are equipped with, whereas INTENTION utilizes ALL senses at your disposal, by attracting various frequencies to swirl in specific formations in order to deliver that which you wish to experience, whilst setting no boundaries and no set agendas or expectations, allowing one to fully and cognitively exit "the box" and explore the world unbeknownst to you prior.
It is through your INTENTION that you are able to leave the past, fully and completely release yourself from outdated modules of thinking, and align yourself with a new path. A path leading to freedom from mathematical formulas that no longer work in your new world. A path where the beat of your heart, and the signature of your soul are the deciding factors in your creative birth of a new sphere of influence.
And so, remember to INTEND that which you wish to manifest in your world. Let go of all expectations, free yourself from the binding laws of outdated objectives. And walk confidently onto your path, ALLOWING it to lead you through the murky waters of the past, turning obstacles into grand opportunities for growth and morph that which no longer works into that which does.
Remember that there is no lack in the universe, and all that you wish to experience, all that you wish to partake of is yours for the taking. Know that it is your birth given right to experience full abundance, health, benevolence, light and love. For you are true creator of your known world. You are equipped with all that you need in order to manifest a new heaven on earth. Know that it is so, for it is!"
EXPECTATION (Negative connotation in the human psyche) = NON ACTION
INTENTION = ENERGY/PASSION = ACTION = OPPORTUNITY = THAT WHICH HAS BEEN INTENDED.
To intend is to CREATE and grasp the outcome which is intended for YOU – BY YOU!
Stop EXPECTING and start INTENDING
Stay tuned for my next newsletter where I will share with you Part II of a very important guide on how to attract abundance into your life.
Abundance Disc – Increase the flow of love, prosperity, and wealth into your life.. Helps to remove your abundance blocks. For more information please click here.
And for some of you during this time Natalya Ankh's new Abundance Disc may come in handy. The name speaks for itself. It is about helping you to draw in abundance energies into your life so that you can use them to create what you wish. Filled with the loving energies of various celestial deities, this powerful tool should assist you in attracting the type of change that you wish into your life. This is a gorgeous disc and is something that you would showcase for all to see. It should be placed in a prominent location either in your home or office. To learn more about the Abundance amplifier disc please click here.
Stay steady, stay grounded, stay in the NOW! I love you all so very much and am sending you the love of UNIVERSAL proportions!
~Anna Merkaba – Distant Energy Healer- Channeler – Lightworker. For more channeled messages to help you on your journey to self discovery visit : Sacred Ascension – Key of Life – DISCOVER YOUR TRUE SELF THROUGH THE VIBRATIONAL MESSAGES FROM BEHIND THE VEIL–https://sacredascensionmerkaba.wordpress.com/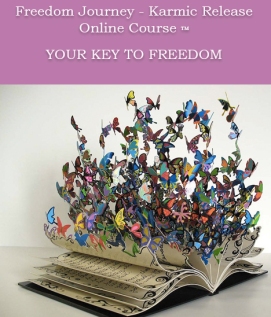 The Freedom Journey – Karmic Release Online Course is now available for all of you to partake of. I have been working on this course for nearly a year and am truly excited to introduce it to you.The reason that I have put this course together for you is to give you the tools not only to understand what karma is, not only to get yourself off the Karmic Wheel of Life, but to find the FREEDOM of thought. This is a life changing course, a course that should help you move away from the outdated belief systems of your parents, grandparents, society, etc., and help you to find your own inner voice, the voice of truth.This course will help you shed the layers that you have allowed yourself to be encapsulated into by your upbringing. It will help you to dive deep within and release all the triggers that are holding you back from aligning yourself with the life that you are meant to live! This course will help you unlock the mystery of your heart. Get to the bottom of your issues, and let it all go.
This course will help you to "strip naked" if you will, get into the void, start from point zero, and spiral into a completely new reality. Ushering tremendous changes in the way that you view yourself and the world that you live in. If you are ready to move away from the "Karmic Wheel of Life", from the "Karma" that you have created and fully immersed yourself in. If you are ready to reconnect with your higher self. If you are ready to take ACTION and fully participate in this process. Then this is the course for you.
Freedom Journey – Karmic Release is a course of ACTION. So, if you are ready to take your power back into your hands I invite you to join me, Archangel Michael and Archangel Metatron as we dive together into the "mysteries" of Karma, clearing out all the misconceptions held in relations to this subject and together find "the order within the chaos" of misunderstandings, misconceptions and flat out lies in regards to you, your life, and your Karma.
I invite you to learn more about this course by clicking here, and if you resonate with it, join me on the journey of self discovery!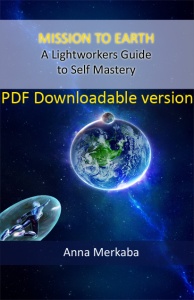 P.S. To help you on your journey I have written and published a book. It is now available for all of you in both hard copy and digital form. It is called "Mission To Earth – A Light workers guide to self mastery". In it I explore topics such as: Why you are here and what you are doing on earth. How Starseeds get to earth to begin with. Why you feel the way you do. How to communicate with your guides. How to discover your life purpose. How to release everything and let it go. How to reprogram yourself in order to fully connect with your true essence. How to release old thinking patterns and institute a new reality into your life. How to change your life and make it what you want it to be, and most importantly how to find a link back HOME! There's a lot more that I discuss in this book. I invite you to join me on this journey of self discovery as we explore together the "HOW", the "WHY" and the "WHEN". For more information please visit : https://sacredascensionmerkaba.wordpress.com/books/
~Anna Merkaba – Distant Energy Healer- Channeler – Lightworker. To book a Healing Session with Anna
and for more channeled messages to help you on your journey to self discovery visit : Sacred Ascension – Key of Life – DISCOVER YOUR TRUE SELF THROUGH THE VIBRATIONAL MESSAGES FROM BEHIND THE VEIL–https://sacredascensionmerkaba.wordpress.com/ Please note: The author of this website and its assigns are not responsible in any way shape or form for any actions taken by individuals reading these posts. The information provided herein is for information purposes only and does not constitute as any medical advice, whatsoever. Therefore the author and publisher of this site assume NO responsibility for any individuals' interpretation or use of the information provided herein
* * *
* * * *